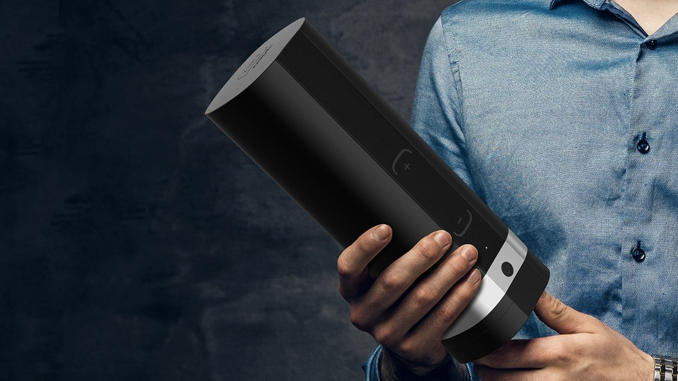 The recently released Kiiroo Onyx 2 is a follow up to the highly popular Kiiroo Onyx male masturbator. The Kiiroo Onyx is famed for raising the bar to revolutionize automatic male masturbation.  
Male masturbators were one quite a rarity among the general population. They were seen as being reserved only for the desperate and perverse. Thankfully, the sexual liberation movement, which has been spearheaded by companies such as Ann Summers and Lovehoney, has gradually eroded these misconceptions.
Today, it is totally acceptable for individuals and couples to use toys and sex aids to ratchet up the excitement level in the bedroom. However, most men will still find themselves asking, why should I get a male masturbator when I can do it myself?
The simple answer to this question is the vastly improved pleasure levels that these devices give. Not only that, but robotic male masturbators allow for 'hands-free' masturbation that adds a lot to the 'fantasy' element as well. For those of you who have never tried one, well, let's just say that its time that you discover a whole new world of pleasure.  These robot sex toys are as good as it gets while we wait for fully functional sex robots.
Why choose the Kiiroo Onyx 2?
Even the packaging of the Kiiroo Onyx 2 looks the part. Simple, elegant and luxurious, it perfectly defines the device you will find inside. When opening the box, you will find a more rugged carry case that is designed to keep your Kiiroo Onyx 2 perfectly safe from harm.
Inside this carry case, you will find the Kiiroo Onyx 2, a large cylindrical device that is designed to fit snugly into your hand. Some owners might be a little shocked when they first see it, given that it stands 9.5 inches tall in total. Since the average size of a male penis varies from 4 inches to 7 inches around the world, most males could be forgiven for being a little intimidated at first glance.
Well, fear not, the ONYX is designed to be a one size fits all male masturbator and so needs the extra room for those larger men out there. Also, part of this extra length is used to house the motor that drives the device. It works well on all different shapes and sizes.

How does the Kiiroo Onyx 2 work?
Weighing in at a solid 895g, the ONYX is made from durable ABS plastic, meaning that it is break resistant should you accidentally drop it. The unit contains a Fleshlight inner sleeve that is tear resistant and fully waterproof. This sleeve wraps around the penis as it is inserted, and with the aid of some lubricant, creates a mouth like sensation. These sleeves are interchangeable and are designed to be easily rinsed clean, so they don't need replacing each time.
The Onyx 2 uses a series of rings that span the length of the device. These rings are contractible and so gently tighten around the penis to enable the device to create the stimulation required. The really great thing is that the rings only contract around the points where you use your hand, making for a better sensation. It might take a little getting used to at first, but for the seasoned Onyx 2 user, sliding your fingers up and down the device will create a really pleasing wave sensation up and down your penis, which makes for some really extreme pleasure.
After turning on the device, it will automatically go into the Bluetooth mode and attempt to find a connection. At this stage, you can select the device that you want to pair it with. Once it has established a connection, you are now ready to proceed.
Though most people prefer the Bluetooth mode when using the Onyx 2, it can also be used without being connected to a computer. It has both a fast and slow speed mode, and another mode that allows the Onyx 2 to react to as you slide your fingers up and down over it. Quite which mode you prefer really does come down to personal preference, though most people tend to like the later as it allows for more precise control.
Kiiroo compatible videos really take the pleasure to the max
Interactive videos really are a great leap forward when it comes to masturbators. These videos are designed to fully control the device in tandem with the onscreen action. This means that a masturbator will speed up and slow down to mimic whatever pleasure you can see taking place in the video.
So if for example, the video is showing a person getting a blowjob, then the device will mimic the pace and stroke of what is going on onscreen. Since this mode is literally 'hands-free', it allows users to fully concentrate on the fantasy that it is someone else who is really pleasing them.
Where can I find Kiiroo Onyx 2 videos?
In order to access the interactive videos that are compatible with your Kiiroo Onyx 2, you will need to head to Kiiroo's website and register. Kiiroo will then direct you to a site called FeelXVideos (NSFW), which is where you can then access their vast collection.
A month's membership is not exactly cheap, costing around $35, depending on which option you choose. Though paying for a month seems reasonable, keep in mind that a year's membership is going to set you back somewhere in the region of $400+, which is definitely not small change.
Married men will be pleased to know that the payment is discreetly handled to help maintain your privacy. Since the Kiiroo Onyx 2 is also designed for use by gay men, this is also another welcome positive when using this device.
Gay men might find themselves frustrated by the lack of content, given that there are currently only 15 videos available. A plus point is that the number of gay videos is steadily increasing. Also Kiiroo plans to launch a site specifically for gay men very soon. Given that interactive videos are still a relatively new medium, we all just have to wait until the industry has time to produce all the content we desire.
For heterosexual males, however, the catalog is quite rich. There are loads of high-quality videos that can be browsed according to specific categories. You only need to select the video you want and click play. After this, your computer will check to make sure that the Onyx 2 is connected and ready to go. Once this has been established, the video will begin so you can sit back and enjoy the fun.
Note: The Onyx 2 takes about 3 hours to fully charge. It can be connected to any USB port, though a mains charge is much faster. A typical 3-hour charge will give you around 45 minutes to an hour of use, depending on what speed you are using.
A few simple tips on maintaining your Onyx 2
Thankfully, the Onyx 2 is really easy to clean after use. Cleanup is never a pleasant thing, and thankfully this device has been designed to make it as least messy as possible. Unlike other male masturbators, the Onyx 2 is not actually waterproof, something that means you are required to clean it as per instructions.
The secret behind this unit's easy clean-up and maintenance is the removable inner sleeve. Once removed, the sleeve can easily be cleaned by rinsing it under the tap. You might find that you need to wipe it out if you are using a heavy lube that contains non water soluble oils. If you are, it would also be advisable to buy a special cleaner that is designed for that purpose.
Though it might not be advisable to hang the sleeve out with the laundry, you should find somewhere to hang it so that it can fully dry out. If you don't let it dry out fully then the water left inside could cause molding to occur if left for any length of time.
The good news is that these sleeves are designed to be really durable and long lasting. They are also easily replaceable and not that expensive either should your old one have seen better days.
Crunch time: How the Kiiroo Onyx 2 performed in our test
Even though we have been testing out different male masturbators for quite some time now, we have to admit that it still does feel a little strange attaching a machine to your penis. If you have a problem with this, you only need to take a look around to find loads of examples of things men were not originally meant to do. Flying, driving, using computers are just some of the things that seemed very unnatural when we first started out doing them. Just think of the Kiiroo Onyx 2 in the same way. 
Going straight to the top with Bluetooth mode
It would have perhaps been wiser to have started with the other modes first, but enthusiasm got the better of us and it turned out that all of us went home and tried out the Bluetooth mode first.
Though setup is relatively easy, it does feel a little like preparing a rocket for launch when setting up the Bluetooth mode. When compared to the old-fashioned dropping the pants and immediately searching for the best video you can find, setting up a Bluetooth male masturbator might tend to take a little of the edge, to be honest.
The next setup is infinitely more fun. You will need to log into the Kiiroo Onyx 2 video site and start hunting for the video that excites you most. One drawback to the Onyx 2 is that you will need to be erect before you place it on your penis. This might entail you watching a video for a while in order to gain an erection.
You will need to apply the lube to the inner part of the sleeve before you get started. Most people like to be quite generous with the lube as it gives a better all-around feel. When you slide your penis in, the first thing you will notice is that the sleeve is dotted with special bumps to give extra stimulation. 
As soon as you start the video, the Onyx 2 will get to work. We all agreed that it gave a really good penis massage that felt really great. Its stroke was really good at mimicking the natural one you would do with your hand. It felt really great during both the blowjob and penetrative sex scenes. It seemed to mimic the action on screen perfectly, leaving the viewer to really get into the fantasy.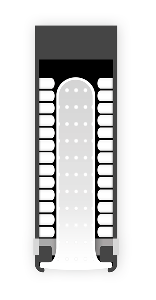 The only real drawback is that whereas a guy can change the pace of his hand movement as he nears climax, with the Onyx 2 in Bluetooth mode, the unit will always match the action in the video. All in all, we unanimously agreed that using the Onyx 2 in Bluetooth mode was really fun and different. This system might have some way to go before it is to everyone's tastes, but it certainly makes for a few really fun moments alone, that's for sure.
The Onyx 2 can also be paired with the Pearl Couple toy to simulated sex with a partner remotely, making it one of the best sex toys for couples in long distance relationships.
Non-Bluetooth automated modes
After having used the Bluetooth mode, we have to be honest and say the other modes were a little disappointing. Some men will find the opposite, however, especially if they are not able to find the porn they like in the Onyx 2 collection. Also, many men prefer to have control over their masturbator, so the 2-speed modes are much better for them.
Of the 3 modes, the best is definitely the finger control mode. You can use it to adjust the pleasure areas and stroke, simply by moving your finger around. Again, it does feel a little weird at first and certainly takes some time to get used to, but once you have, you will never look back. 

Not convinced? Check out our reviews for other robot sex toys for men like the Autoblow 2 Review.
Related posts: