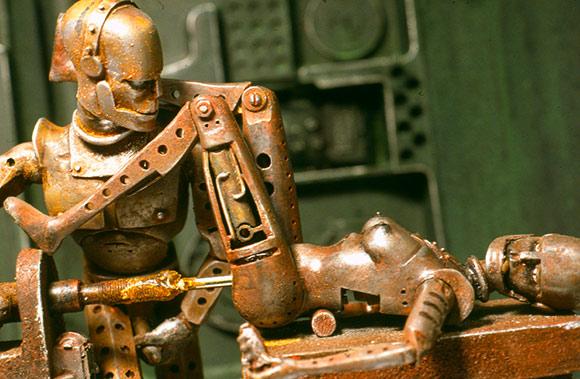 Updated October 2017
While we wait for the first full-fledged sex robots to hit the market, sex machines are a great substitute that can give you the feel of sex with a real partner.  Also known as fuck machines, these powerful devices can love you for as long and as hard as you want.  There are sex machines for women, sex machines for men, and many can go either way with a quick change of attachments.  Sex machines for women typically have a dildo attachment, while fuck machines for men can be used with a silicone vagina attachment (or a dildo if you're into that).
When first looking at purchasing a sex machine it is easy to be overwhelmed with choices.  We've done the work for you, we've researched, tested, and compiled the best 5 sex machines available for purchase on the web.  So, without further preamble, here is the list of top rated sex machines: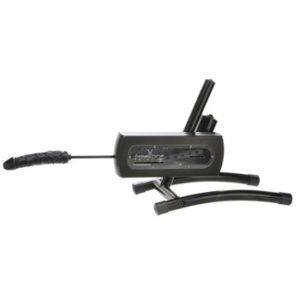 Sex Robot Informer Review Score: 10 out of 10
Branded as "The Lover That Never Stops", for it's price and performance the Gigolo Sex Machine is the best sex machine on the market today.  Boasting a wide range of settings for speed and thrust depth, this industrial grade sex machine will keep you writhing for as long as you want.  The attachments can be customized to pleasure both men and women, and all their preferences.
Features of the Gigolo Sex Machine
16 different speeds so you can enjoy it slow & steady or fast & hard
Speed can be adjusted with remote control all the way up to 240 thrusts per minute.
6 different thrusting depths, from 1 inch for "just the tip" and up to 4 inches for "all the way in"
Hit the perfect spot in multiple positions with the fully adjustable design
Works with any Vac-U-Lock sex toy; 8-inch realistic dildo included (8in length, 1.5in width)
Enjoy long-lasting fun with the heavy-duty metal base and chassis
Be discreet with a smooth running and ultra-quiet motor
Never run out of juice with the electric powered motor, or take it on the road with the included 12-volt batteries
Size and weight of product: 12 inches wide by 17 inches high by 38 inches long.  Weighs about 20 pounds for easy carrying and storage

See the Gigolo in action: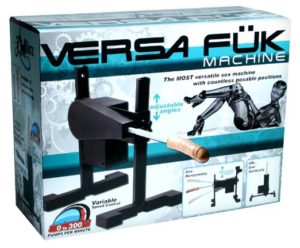 Sex Robot Informer Review Score: 8 out of 10
Read our Full In-Depth Versa Sex Machine Review
If you're not willing to splurge on the Gigolo Sex Machine, the Versa Sex Machine is a close second and comes in at a lower price point.  You'll find that the Versa Sex Machine has all the same basic functionality as the Gigolo but lacks the range of speed and thrust depth settings.  However, this still a very highly reviewed sex machine that will get the job done over and over again.  The Versa Sex Machine also uses the Vac-U-Lock system so that you easily change attachments to accommodate both male and female users (requires separate purchase of vac-u-lock adapter).  This is the only machine that has the motor & outer skeleton designed & engineered especially to function in both horizontal & vertical positions.
Feature of the Versa Sex Machine
Adjustable thrust depth and speeds up to 300 thrusts per second
Hit the perfect spot with adjustable rear and front legs that control thrusting angle
Can be modified to thrust vertically as well as horizontally
Hand-held corded speed controller so you can change speed and thrust depth as you go
Comes with 2 dildos of different sizes, 7-inch pleasure cock and 6-inch anal tool
Comes with 9 foot power cord, no option for batteries
Motor is quiet and smooth when running at high speeds

Sex Robot Informer Review Score: 8 out of 10
The Robo Fuk Adjustable Sex Machine is always in the mood for love and ready to please both men and women.   Weighing just 9 pounds it easy extremely easy to move and store, but don't let the small stature fool you, this machine packs punch.  The Robo Fuk is perfect for someone who wants an ultra-discreet, reliable, and lightweight sex machine.
Features of the Robo Fuk Adjustable Sex Machine
Thrusting arm locks into several angles for customizable penetration positions
Variable speed settings with a hand-held controller
Built to last with durable materials that run quiet at high settings
Comes with 2 attachments, a realistic 6.5 inches by 1.5 inch dildo, and a 6 inch deep vaginal attachment for men
Comes with 4 feet 8 inch power cord, no batteries required
Weighs 9 pounds, and is 20 inches long, 7.5 inches wide, and 7.25 inches tall
Ready to use out of the box, no assembly required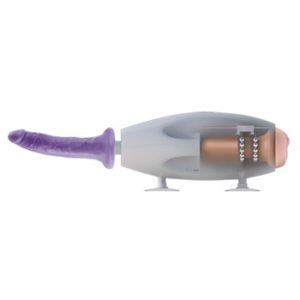 Sex Robot Informer Review Score: 7.5 out of 10
This sex machine and it's myriad of fun attachments is the perfect sex machine for couples looking to make their bedroom more interesting. This is more than just a sex machine, this is a romantic escape, this is having fun like teenagers again.
Features of the Fetish Fantasy Couple Sex Machine
Complete kit includes sex machine, two dildos, masturbator, storage bag, and other fun toys
Full range of speeds and thrusting depths controlled with a hand-held remote
7 powerful and arousing thrusting patterns
Has a strong suction-cup base so that it can be mounted virtually anywhere for creative positions
Discreet and easy storage/transportation with the included storage bag
Comes with wall plug and batteries
Lightweight and compact, 16 inches long and 6 inches wide

Sex Robot Informer Review Score: 7 out of 10
Read our Full In-Depth Hismith Premium Sex Machine Review
The Hismith Premium Sex Machine is another notable machine on the market.  What sets the Hismith apart from other machines is the control it gives over penetration angle.  It is completely adjustable to hit any angle from parallel to 90 degrees.  The quality of the motor and parts is also very impressive, this thing will not quit.
Features of the Hismith Premium Sex Machine
High power 50-watt motor with various speed settings
Adjustable thrust depths between 1.18 to 5.9 inches
Full adjustable penetration angle anywhere from 0-90 degrees
Motor is very quiet and discreet even at high speeds
Comes with dildo, 7 inches long 1.38 inches wide
Add your own attachments with available vac-u-lock accessory
Comes with cord to plug into wall, no batteries required

Related posts: