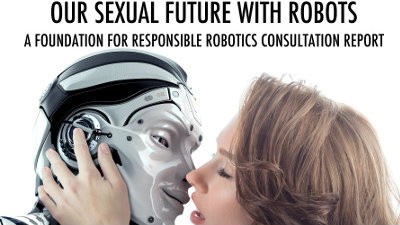 The Foundation for Responsible Robotics recently released a comprehensive consultation report titled Our Sexual Future with Robots. The goal of the report is to provide an objective overview of issues and opinion about the future of human relations with sex robots.  The report specifically focuses on what could happen in the next 5-10 years.
Here are some of the questions that are posed and addressed in the report:
1. Would people have sex with a robot?
2. What kind of relationship can we have with a robot?
3. Will robot sex workers and bordellos be acceptable?
4. Will sex robots change societal perceptions of gender?
5. Could sexual intimacy with robots lead to greater social isolation?
6. Could robots help with sexual healing and therapy?
7. Would sex robots help to reduce sex crimes?
Download the full report here.
If you're interested in learning more about some of these topics, we've covered many of them ourselves at sexrobotinformer.com
Will There Be Sex Robot Prostitutes?
Could Child Sex Robots Stop Pedophilia?
Subscribe to our newsletter as we continue to delve deeper into these topics.
Related posts: